Major Construction Projects
Ursula Sabisch, Empress, Ruebenkoppel 1, 23564 Luebeck, Germany
To the
Government of Schleswig-Holstein
Attn: Mrs. Heide Simonis
State House Düsternbrooker Weg 70
24105 Kiel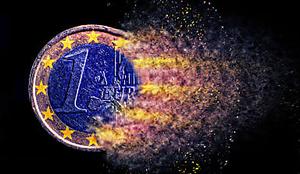 Luebeck, Saturday, November 29, 2003
Free English translation on 11 October 2021.
This letter is over 14 years old but should be published for the record as in principle its content has not yet lost its validity. January 21, 2019
Please let the German-language document be translated into many languages and be handed over to the right places.

Dear Sirs, Dear Ms. Heide S.!

You will please take note of the reality and do not build and let erected any more nonsense here on God's earth.

According to the weather report and years of scientific knowledge, the world has long been out of balance due to the warming of the earth's atmosphere, which is also clearly visible to everyone through the melting of the iceberg snow.

The word greenhouse effect and the connections and reasons know nevertheless already soon each school child. On which warning signals do you and your kind wait actually still and how long do you need actually, until against these facts can be held?

You will not let the aquarium on Sylt be set up for tourism any more; there is now an end to this silliness!
You and your kind have let arise enough amusement parks and theme parks as well as enough hotels and corresponding hotel facilities what you wanted to leave among other things to the next generation.

The world has already been sufficiently spoiled and exploited, which especially tourism has demanded. Also the tourism is coupled with the approaches or journeys to the respective* destination, so that the environment had to carry these journeys*.

Particularly the attacked (damaged)* ozone layer, which certainly also has holes by the fuels of an airplane and will soon be completely destroyed, lets recognize that you and your kind do not take any consideration for the reality, but only look for sources of income by the consumption!

You and others will now please use these sponsored 9 million euros and the 1 million from the city treasury of Westerland for a project in the vicinity of Westerland, from which especially coming generations will have a benefit through an investment of value.
You and others will now please request many letters from your Empress either from WHO or from the law firm Faust XXXXXXXXXXXXXX. (Now on Internet)*

Please also contact the LEG in Kiel in this regard; these "rascals" have already taken note of my person and will still have to get to know my person not only in this regard.

As a prescription I would like to prescribe these letters to you now, in that you will read one letter *after the other* and if necessary, will sit down afterwards in a roller coaster or will climb on a giant wheel on the Christmas market.

You can also get into a car for a break and take it for a few laps, depending on how you and others can process reality.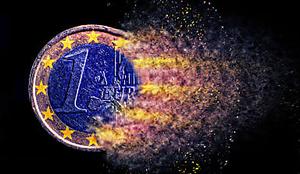 After that, please think on your own, about which building projects my person must and will strive for. (Churches)* Your Empress very much hopes, that she will not be the only person who still has been right in the head.

You will please have these construction projects built to 90 percent of visibly recognizable manual labor and workmanship, despite the acute lack of time, for which there are enough workers available in our time.

Please hire skilled workers for this purpose and have many unskilled workers* or young people* expertly trained by volunteer men, who are already retired or in early retirement. Please treat these workers reasonably and be very, very careful about firing them, especially if they are trained workers.

Only seasoned individuals will be allowed to act as an employer under the guidance of your Authorities.

For "sausages", which could enrich themselves here by the manpower of individuals and then in time to the foreign country have set off, in order to make there the large money by more favorable manpower, a more favorable rent and by less social security contributions, I will set up if necessary perhaps still another letter.

Otherwise, you should divide the generated profit exactly there by letting 30 percent of the money flow back and 65 percent of the profit go to the employees there as a compensation payment combined with a secured social network.

Please start here in Luebeck with these major projects by you and others will come to terms with the truth. Turn in this regard to Mr. Martin XXXXXXXXXXXXXXXXX, and Mr. XXXXXXXXXX and notary. For the necessary means will and must be provided, if not otherwise, then by the Cudgel of your Empress!
Should you, Ms. Heide S., be interested in the task by* collecting for and making up for the required money of these planned large-scale projects for Schleswig Holstein, then you should hereby be called upon, as you are known to have what it takes for this task.
P. p. Empress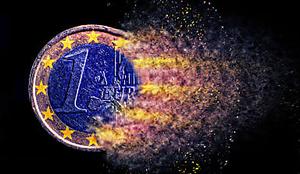 Enclosure letter was supplemented or corrected* in content if necessary.